Kavon Anderson-1% better everyday
4 min read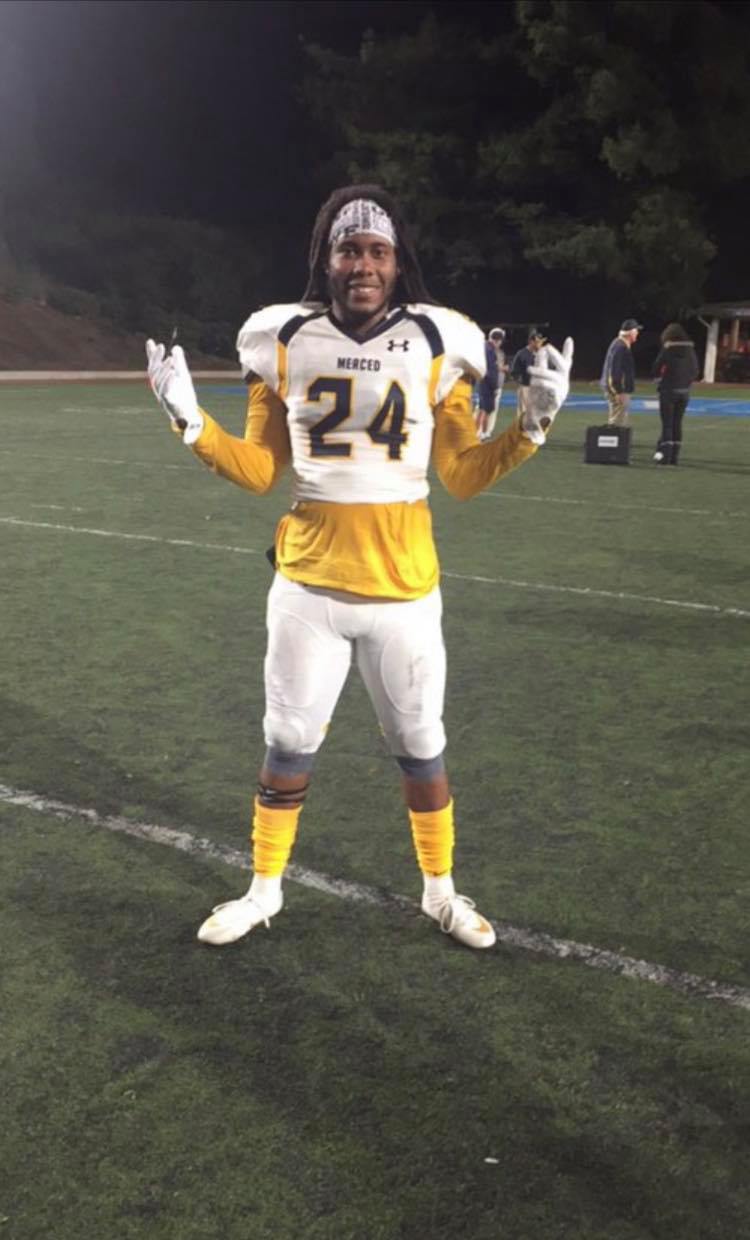 Fort Wayne Wolverine Player highlight
Brien Mitchum
Press Box Report
I have not been involved with Fort Wayne Wolverines organization long but, when I first showed up to the very first game of the year Kavon was there, what seemed like a quiet get things done type of player then turned into a loud, team cheerleader with the words "turn it up" and "yesssss sirrrr" and " Letsss gooo" echoing across the field, on the sidelines, in the huddle, before the play and during warm ups you can always tell when and where Kavon is on the field, it is that type of attitude that brings him admiration from who ever crosses his path in the game of football, I do not know a lot about the game of football but his ability to lead and encourage his teammates is loud in its presence and from the beginning when I stepped foot onto the field with the players of the Fort Wayne Wolverines he was one of the first and still is to say hello to me, and ask me how I am doing, if I need anything and tells me that I am the best photographer in the city which I highly appreciate (there are many) but that shows that anyone that is helping, or involved or bleeds yellow and blue is a teammate to Kavon, his leadership on the field is exactly why he is one of the team's captains and because of that he is my first Fort Wayne Wolverine Spotlight player.
"Over the years and experience I've endured and gained I am now competing on a higher level, I thank God I am able to play and compete every chance I get to lace those cleats up. As my journey continues to grow, my knowledge of the game to not only better myself but also my coaches and teammates surrounding me! But this is not the last stop for me. Kavon Anderson
Born and raised on the South Side of Fort Wayne, Kavon started playing organized football at a young age, he played for the Chargers organization through Metro Youth Sports, as his career went on he would play junior high football for Prince Chapman Academy were he would start to play defensive end, "I wasn't the most coordinated or fastest coming up, lol" he played both offense and defense as most kids in junior high school and high school players do, receiving offensive MVP in his eight grade year.
Moving on to high school were he would play for North Side Highschool, receiving the Team Leader award, was 1st Team All Conference, Top 50 Northeast Indiana Athlete as WR and DB. Kavon was a graduate from North Side Highschool in 2014
Kavon attended Merced College in Merced California and there he won two championships, he would also play the safety position as well. After college he would play for Mid-West Wolfpack located in Fresno California were he would earn himself Rookie of the Year and Newcomer of the Year.
2019 Kavon would join the newest expansion team in the Battle Ground Football League the Fort Wayne Wolverines, were he would also win MVP in their first year of play.
"Mann the passion and dedication he brings to the field is contagious but well needed I love it! He's a leader before anything. Our IQ and mind is similar and that's very much needed on the field. Out of all my years f playing ball he's by far one of the best defensive players I've played with and I hope we can continue to ball together" Quay Brooks-Kavon's Teammate
"Kavon is one of the best football players I've ever seen play. His heart and determination and will to be great is unmatched, every time he steps on the field he rises to the occasion, but its with his voice, his play and the fire he puts in his teammates. The 1% better brand came from him, and that's our motto for the team now. Kavon is Jalen Ramsey 2.0 and that name is given not earned" Quintin "Q" Washington Coach/Owner-Fort Wayne Wolverines
"I would like to thank God for allowing me to excel at the game we call football which has helped me gain many friendships and brothers, big shout out to my teammates and supporting cast around me (yes including family and friends lol ) I don't do anything alone. Major shoutout to my trainer Tyone and Renee Little of TRL Next Level Fitness , and finally my beautiful woman Amonie. She mentally and physically pushed me to levels people wouldn't even expect. I love you girl! Again I thank God for it all".-Kavon Anderson
Through Jesus therefore, let us continually offer to God a sacrifice of praise-the fruit of lips that openly profess his name, and do not forget to do good and to share with others, for with such sacrifices God is pleased. Hebrews 13:15-16
Kavon is an outstanding player and he is well respected by his teammates and his coaches and should be feared by his opponents and is an big part of this organization, and its success. As a photographer I like to be able to capture greatness and its an honor to be able to capture Kavon's.