UFL week 5 almost a disaster, state of minor league football.
7 min read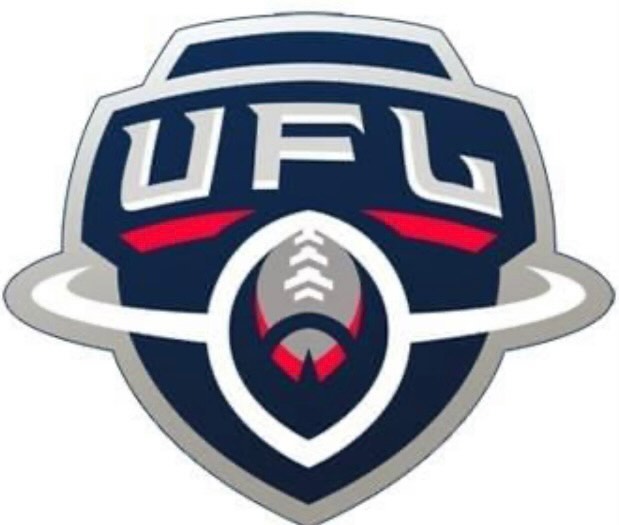 Brien Mitchum
From the Press Box
Well, if the president of the UFL and the rest of the board members are not taking stock in the makers of Excedrin for migraines they might want to think about doing so, because dealing with what they have been dealing with since week 1, has to give them the biggest migraine ever, and week 5 no different for the UFL board.
Let's start with the games that didn't happen this week yet again this fall's back on the owners of the teams and the players actions on the field and no one else is to blame when stuff like can't use a field at last minute and teams don't travel well, and refs are not available for the games, that is not the leagues' fault, nor should the blame be put on them. Teams that joined the league knew what they had to provide to be in the UFL, so when things go to shit it should be on the owners. I don't work for the league or get paid by them this is my own opinion on what I see as someone who follows the league and yes, I do work for one of the teams, but rest assured that team does not have those issues. Everyone has an opinion, and they are for sure entitled to that opinion, but I am sure the ones that think they have the answer and can run a league better would find out pretty quick that it is not as easy as it looks.
What does it take to run a league, well not just a bunch of disgruntle players with ideas, I am sure it takes investors, owners that invest in the teams that are in the league, insurance and lots more planning that has been in the works for several years and not something that you wake up one day and go " I think I am going to form a minor league football league."
The actions of a few reflect everyone involved that plays for not only the UFL but for all the other minor league teams and that is why when someone uses the word "Semi Pro" people don't care to hear about and most are not interested in becoming a sponsor or schools won't let teams use the fields, due to the stupidity of those few people who have to do stupid stuff i.e. bring knifes onto the field or firearms or want to fight every team they play and or get butt hurt cause "because someone said they are not good, or they ducked smoke." ruin it for the ones that want that opportunity to go to the next level, whatever that might be college, arena, overseas or that once in a life time NFL spot that could happen if everyone would just get on the same page and play some football, leave all the other shit off the field and for the 60 minutes be coachable, and competitive and play a good game. And while some of these events are speculation and without being there and witnessing it in person it is in fact speculation, but even when it is just that or he said she said scenario then it just goes in a downward spiral.
Everyone can talk ,on how bad the UFL is, and they could do better and get mad from the fines that the league hands out, I guess no rules and standards are what some want for a league, by all means if you have a better idea of what a league is supposed to be either let the board know your ideas in a logical way and present them in a business format because at the end of the day that is what the UFL is, a business any league is technically a business, the teams that are in the UFL and or any league are a business. It's the first year for the UFL and there will be growing pains of course but in the end the ones that don't want to be in the league or have a better idea to what a league is supposed to be or thinks there are better leagues out there, is there better leagues I am sure there is more established leagues that have gone through the same stuff as what the UFL is going through.
Anyways I will state this again, so I don't make anyone mad, this whole article in fact all the articles I write or my opinion and mine alone, does not reflect that of the UFL, players, teams etc. it is what it is, nothing personal. Last but not least before I get into the week 5 recap lets finish the rest of the season strong and just play some dam football.
Week 5 Recap
We are at the midpoint of a 10-game season and so far, it has been a roller coaster for sure let's get into week 5 recaps and some stats after 5 games.
#1 North Michigan Wolves 50 (5-0) vs #12 Holland Gladiators 0 (0-5)
The Holland Gladiators had a tough task ahead of them in week 5 and it sounded like they did not want any part of the Wolves who are pretty much unstoppable at this point and are in the driver's seat to take the American Conference and go to the championship game and forfeited the game giving the Wolves the win.
North Michigan Wolves
After 5 Games
Streak W5
5-0 (conference) 1-0 (H) 4-0(A)
32.8 points forced per game
1.2 points allowed per game
Holland Gladiators
After 5 Games
Streak L5
0-5 (Conference) 0-2 (H) 0-3 (A)
4.8 Points forced per Game188
37.6 Points allowed per game
Lansing Lightning 35 (3-1) vs #9 Calvary Knights 0 (1-3) 0
The most surprising thing about this game was that the Knights got shutout, Lansing's offense and defense were in sync in this game. Both teams have a rescheduled game to make up for the Lightning this win gives them a good spot going into the second half of the season, and for the Calvary Knights they need to come up with some wins in the second half if they want to make the playoffs. The Surge will have to play the top team once again North Michigan Wolves at their home field that will be a tough game for them.
Lansing Lightning
After 4 games (1 rescheduled game)
Streak W2
3-1 (Conference)
Points Forced per game 11.25
Points Against per game 20
Grand Rapids Surge
After 4 Games
Streak W3
3-1 (Conference)
Points Forced Per Game-19.75
Points Allowed per Game-14.5
#8 West Michigan Choas 7 (1-3) vs #6 Grand Rapids Surge 22 (3-1)
The Choas came into this game hoping to end the first half of the season in the win column, but the surge had other plans and came out with a victory to improve their record to 3-1 with one game that was rescheduled to be played. They start the second half taking on the #1 team in the league North Michigan Wolves at home that will be a tough game for sure. The Chaos will get a rematch of week 1 vs the Lightning in what seemed a defensive battle and came out on the losing end 7-3 they look to even the season series with them in week 6.
West Michigan Choas
After 4 games
Streak-L1
1-3 (Conference)
Points Forced per game-10
Points Allowed per game-13.5
Grand Rapids Surge
After 4 Games
3-1 (Conference) 1 Rescheduled game
Streak W3
Points Forced Per Game-19.75
Points Allowed Per Game-14
#4 Indy Firehawks 18 (4-1) vs #7 Findlay Knights 6 (2-3)
Had it not been for the forfeit loss to the Outlaws the Indy Firehawk's would be right up there with the Wolves as teams with no losses but that is not the case, but they would not let that loss beat them into another one this week against the Findlay Knights, what seemed like another defensive battle and one team would finally get on the scoreboard, the Firehawk's would come out victorious going 4-1 for the first half of the season, they host the Fort Wayne Wolverines in week 6. The Findlay Knights seem to be one of those teams that can battle and hold the teams for the first half but if the opposing team gets a score, it usually lights out for them as they struggle to find a grove to score points on either side of the ball. The Knights week 6 game does not get easier as the high scoring Outlaws come into town to play.
Indy Firehawk's
After 5 Games
4-1 (Conference)
Streak W1
Points Forced Per game- 16
Points Allowed Per Game-18.6
Findlay Knights
After 5 Games
2-3 (Conference)
Streak-L1
Points Forced Per Game-10.6
Points Allowed Per Game-20
#10 Kalamazoo Titans 0 (0-3) vs #2 Motor City Outlaws 56 (4-0)
The Motor City Outlaws everyone knows that they are going to score points and will be a tough match up for any team and are seemingly going to have the road to the league championship coming through Detroit if teams can't seem to beat them let alone score points against them. They will travel to Ohio to play the Findlay Knights who they beat 28-0 in week 1. The Titans will take the 0-4 Shockers in Indy.
Kalamazoo Titans
After 4 Games (1 Rescheduled)
0-3 (Conference)
Streak L3
Points Forced Per Game-8
Points Allowed Per Game-30
Motor City Outlaws
After 4 Games (1 Rescheduled)
4-0 (Conference)
Streak W4
Points Forced Per Game- 45
Points Allowed Per Game-5
#11 Indy Shockers 0 (0-4) vs # 5 Fort Wayne Wolverines 50 (2-1)
It is no secret to anyone who has been following the UFL this season that the Shockers are struggling and yet to find that first victory of the year, and they have to wait one more week as they had to forfeit this game vs the Wolverines which neither side wanted to do. Shockers will take on the Titans at home assuming that they have a home field to play at this week. The Wolverines travel to Indy to take on the Firehawk's
Indy Shockers
After 4 Games (1 rescheduled )
0-4 (Conference)
Streak L4
Points Forced Per Game- 6.25
Points Allowed Per Game-35.75
Fort Wayne Wolverines
After 3 Games (2 rescheduled)
2-1 (Conference)
Streak W2
Points Forced Per Game-26
Points Allowed Per Game-4.67
About The Author